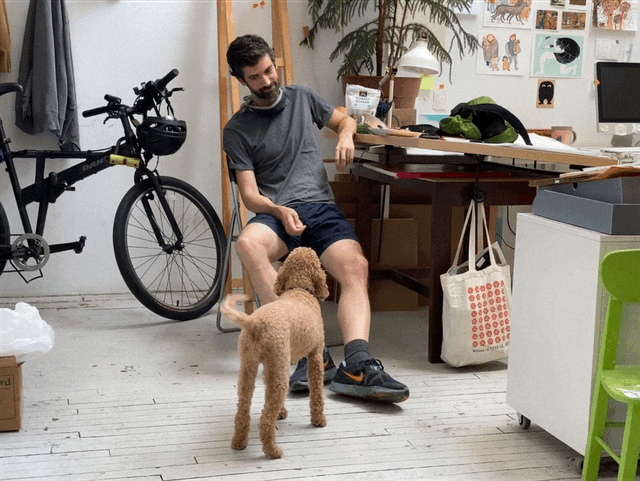 ​​​​​​​
Doug grew up in central New York and studied art and illustration at Skidmore College and RIT.  He graduated from the Illustration as Visual Essay masters program at SVA in 2014 and was a 2015 Sendak Fellow. His illustration work has been recognized by 3x3 Illustration, American Illustration, and the Society of Illustrators. 
Most recently, Lawrence in the Fall  was accepted into the 2019 Society of Illustrators Original Art Exhibit that "showcases original art from the year's best children's books as determined by a jury of outstanding illustrators, art directors, and editors." 
He lives and works in New York City. 
Doug is represented by Erica Rand Silverman at Stimola Literary Agency.
Purchasing Books:
Lawrence in the Fall, written by Matthew Farina, and In a Small Kingdom, by Tomie dePaola, are available for purchase everywhere. Independent bookstores work hard to support authors and illustrators. Please consider buying in person or online from your local indie! Find them 
here. 
Signed Books for Lawrence in the Fall : 
Please contact me via the email below if you wish to purchase a signed book by Matthew and I, with the option of adding a dedication if you'd like. Brooklyn is fortunate to have many fantastic independent bookstores and we'll work with one of them to help you purchase a signed book that can be shipped to you.
Contact: dougsalati ( at) gmail.com                     Instagram: dougsalati